About Us
A technology partner you can trust to provide smart solutions at the shelf edge.
We supply grocery and retail chains with custom labels and sign media, software and marketing print services.​
Our comprehensive portfolio of products provides the data-integrated shelf edge marketing flexibility you desire.  With ECS you can print at store level, central print shop, or outsource all your printing to ECS. Or we can help you do any combination that makes sense for your operation! All of it is driven by our proprietary global software platform using the same templates on the same media materials. The outcome is no matter where your labels and signs are printed, we will deliver a seamless experience at store shelves with a uniform appearance.
We are one of the nation's fastest growing specialty pressure sensitive label converters providing custom label and POS signage solutions.  Our team has decades of experience in shelf edge marketing, and we help you deliver accurate and data-driven messages at store level.
Transition to ECS is easy with our technology implementation team. Using an organized, proven process which utilizes 30+ years of industry experience we will successfully hit your program targets—guaranteed! Come see why ECS is your Tag-Team Partner!
ECS, An industry leader with a competitive EDGE!
Excited? Explore further and contact us today!
Interested in more? Check out our company history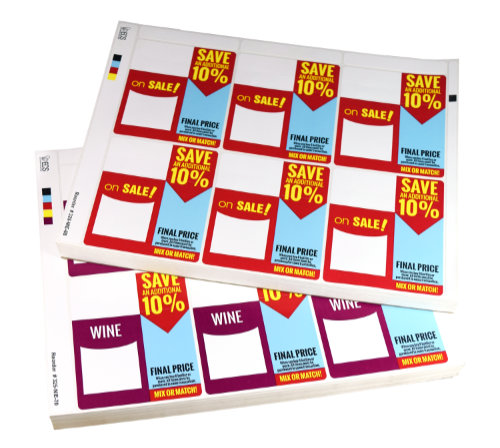 At ECS we strive to deliver creative and responsible retail solutions, solving unique needs of the customer. Our mission is to continually provide our clients with a consistent, high quality experience that is unmatched in our field.
Our visible commitment to customer service will demonstrate our passion to embody and deliver truly "elite, creative solutions."